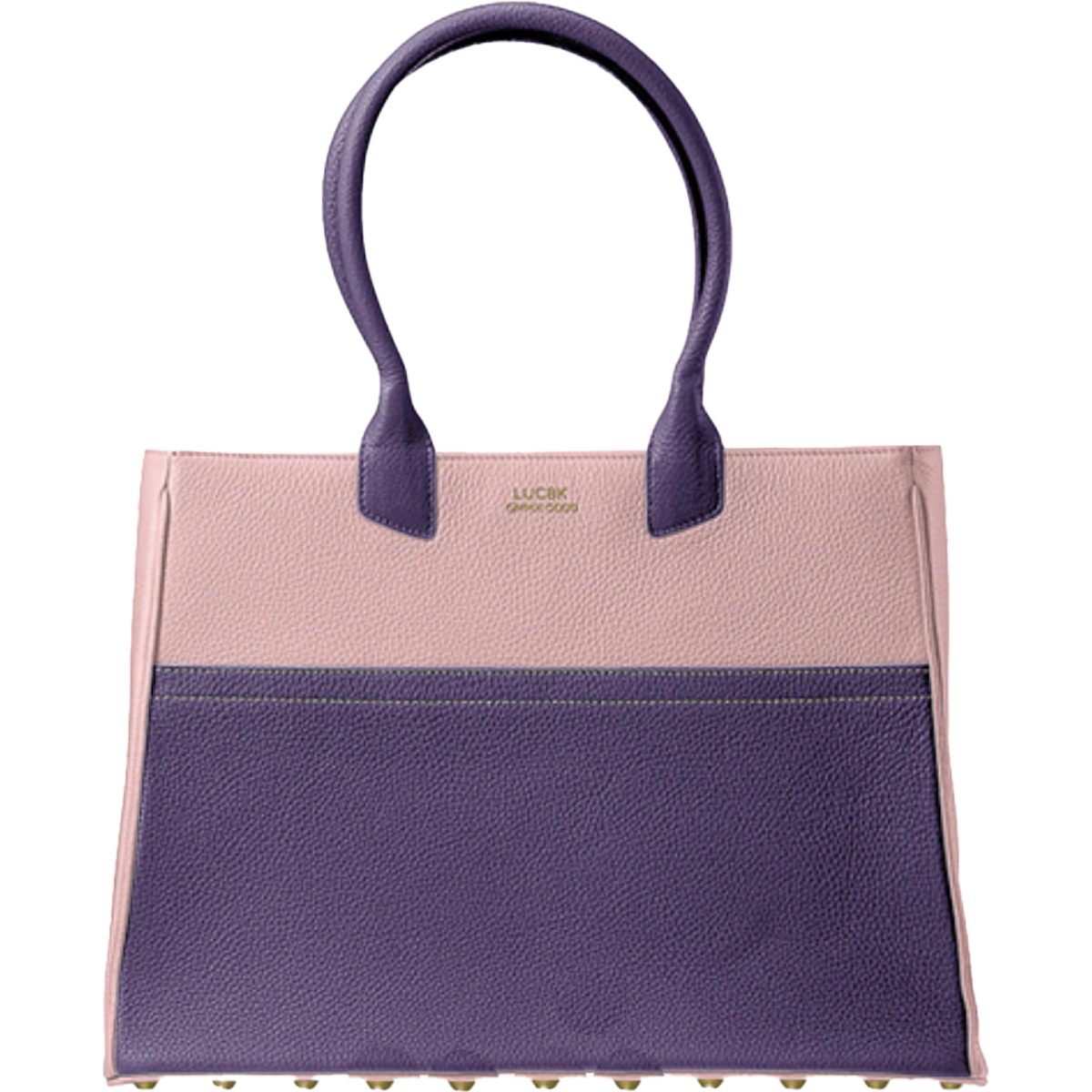 Cologne Tote
DETAILS

No matter where you are, from a home office to a corporate office, you can experience the height of sophistication and refinement with

Cologne Tote. The handmade and custom crafted leather creates a look of perfect poise and class, even with minimal items such as a wallet, phone, and cosmetics. An emblem of playfulness and sophistication,

Cologne Tote is handmade in France with the utmost attention to detail.
SPECIFICATIONS

Full-grain dip-dyed leather (pure Bull Poney from France).
Personalized embossed gold foil four-digit number logo.
Gold metallic quilting seams.
Italian waterproof cotton lining with genuine LUC8K bar code design.
Inside pocket (height 200mm, width 280mm).
A system with magnet lock.
34 antique gold-finished studs, solid, coned (Bottom rivet Bag).
LUC8K spillage-safe waterproof coated dust bag.
Signature packaging.
Made to order, allow six weeks for your handmade and customized Lady Leather Shopper handbag to arrive.
Customized by you,  Handmade in France with Love
Weight 1.4 kg
120(W) x 410(L) x 290(H) mm