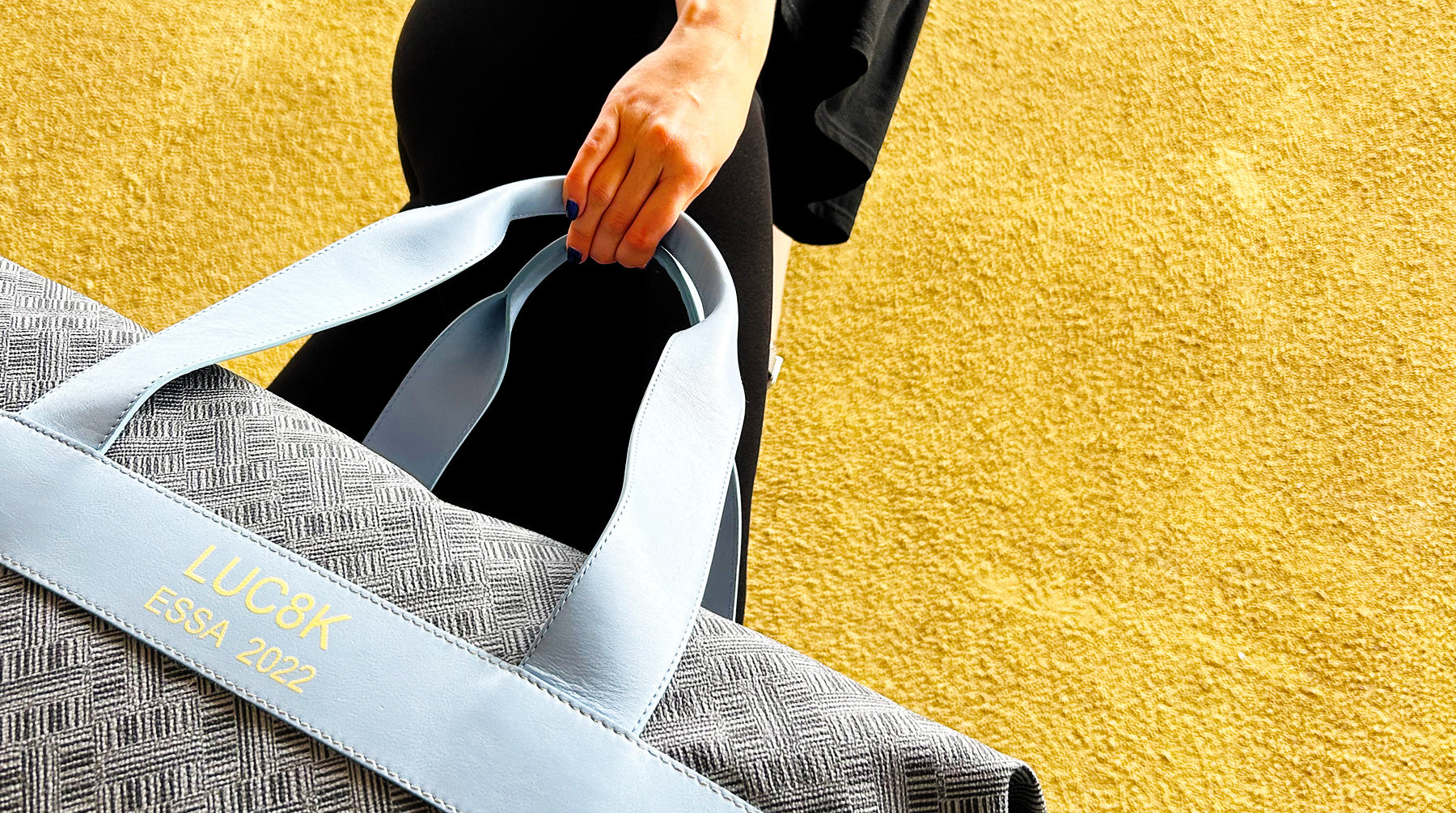 MADE IN FRANCE, WITH LOVE
Capture Elegant French Style With High-Quality Custom Leather Products That Define Who You Are
France produces some of the most extraordinary quality leather available, and we work with the most sustainable partners from around the country to produce ethical, elegant and excellent hand-crafted leather you can't find anywhere else.
In our atelier in France, we craft our exclusive leather bags and accessories with love, and our Due-Diligence enables us to create sustainable, elegant products that reflect and define your own unique style. Everything we do helps you "LIVE YOUR COLOURS" for longer.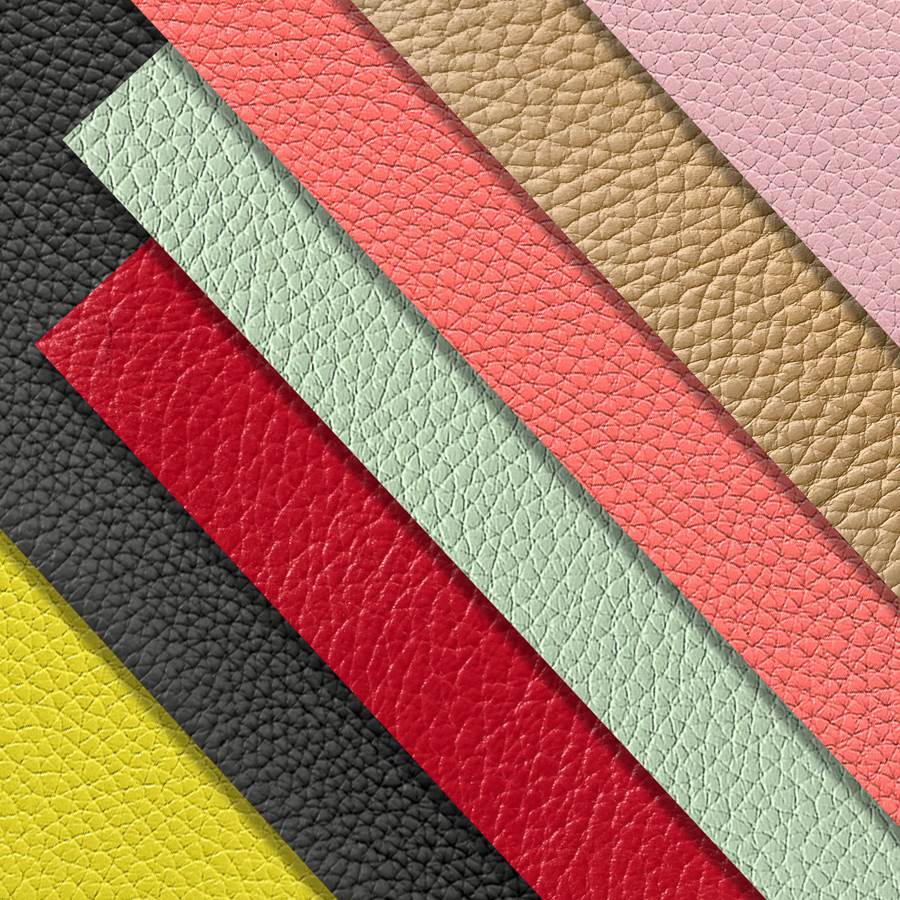 French Leather Artisanship at Its Finest
LUC8K seeks to embody a fierce dedication to excellent leathercraft, French luxury, and unique style through every single exclusive piece we create.
We do not cut corners when it comes to high-quality. So rather than relying on artificial materials and easy manufacturing, we opt to work with pure 'Bull Poney leather' instead.
It's stylish, sustainable, and the highest quality leather from some of the most exclusive breeding areas in France and Italy.
We turn every stone to ensure that our suppliers can meet the highest standards we want to provide for our customers.
The hides for our elegant leather bags and accessories are naturally tanned and dip-dyed in a sustainable manufacturing process, and all the materials are locally sourced ensuring you get the purest high-quality leather available.
The hides for our elegant leather bags andaccessoriesare naturally tanned and dip-dyed in a sustainable manufacturing process, and all the materials are locally sourced ensuring you get thepurest high-qualityleather available.
"We go on-site and know the people. We want to see it with our own eyes. Due diligence is an important part of how we source our suppliers."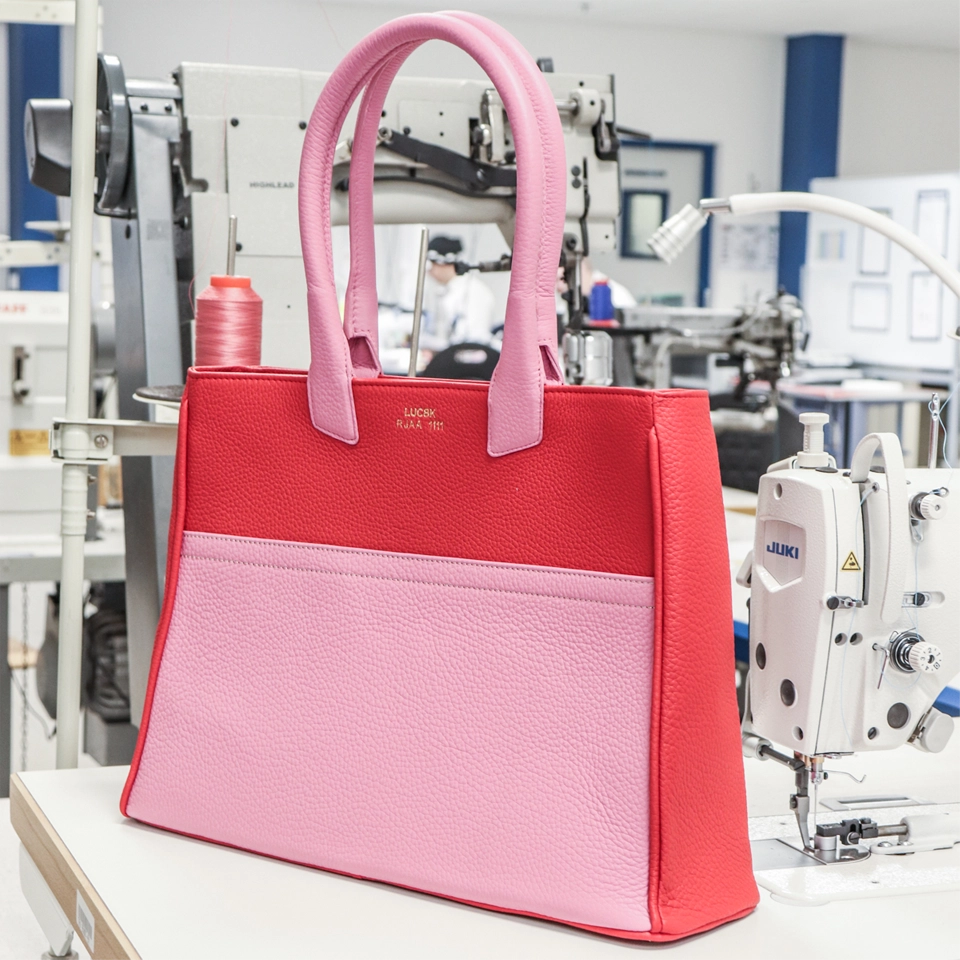 Creating The Ultimate Customized Experience
The team at LUC8K deliver uniquely handcrafted bags and accessories, but we also take pride in the entire customer experience, from our customer service representatives that live and breathe our brand, to our dedicated team leaders - their commitment to supporting a flawless process drives our success as a brand you can love and connect with.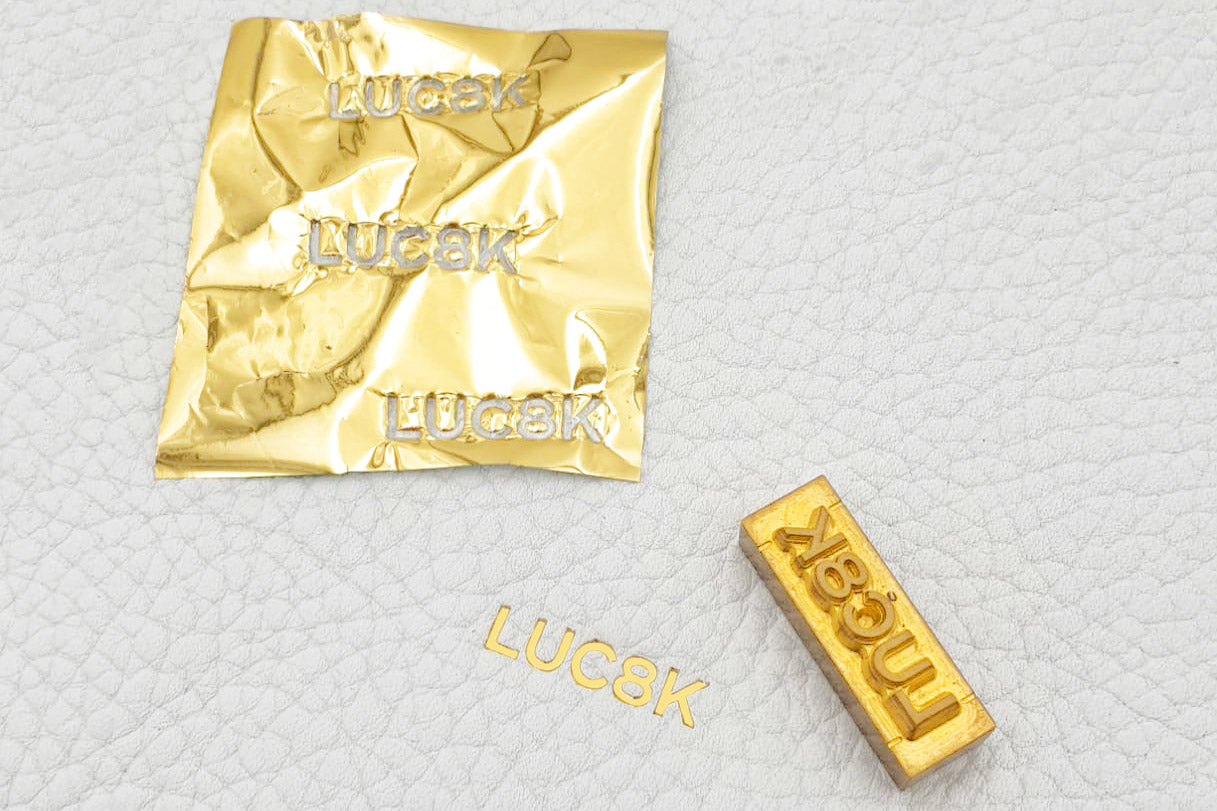 Luxury V's Sustainability
French products convey emotion, reflect status, and stand for a particular outlook on life. Today, environmental awareness has shaped the way the world looks at luxury brands, and many of them communicate very little about their sustainability efforts. The risk is that their 'commitment' will be demonized as greenwashing, among other things. It's a problem for the luxury sector, especially in fashion, which is considered the dirtiest industry in the world after the oil industry.
Since 2016, we recognized the trend for sustainable fashion and our commitment to it today is as strong as ever.
The Finest Professional Leather Working Techniques
At LUC8K, we use some of the oldest professional working techniques. We refined and expanded these methods to create stylish, customised bags and accessories that respect the evolution of the outstanding craftsmanship behind them. We take time to select the highest quality materials so that we get the best out of every hide.
Our process starts with the selection, marking, and cutting of high-quality leather hides. From there, we dye, skive, stabilize, and sew the pieces together to create your beautiful hand-crafted handbag or accessory. With our exclusive French products, just as much work goes into the little details. We choose the finest leather to contrast smaller parts of a bag to customizing our handmade elegant wallets, and we believe in attention to detail and carefully planning every single step of the way. 
At LUC8K, creating stylish customised hand-crafted handbags and accessories is more than just a business. It is a passion for the rich history of a craft that has stood the test of time, and a skill that has been passed down for centuries.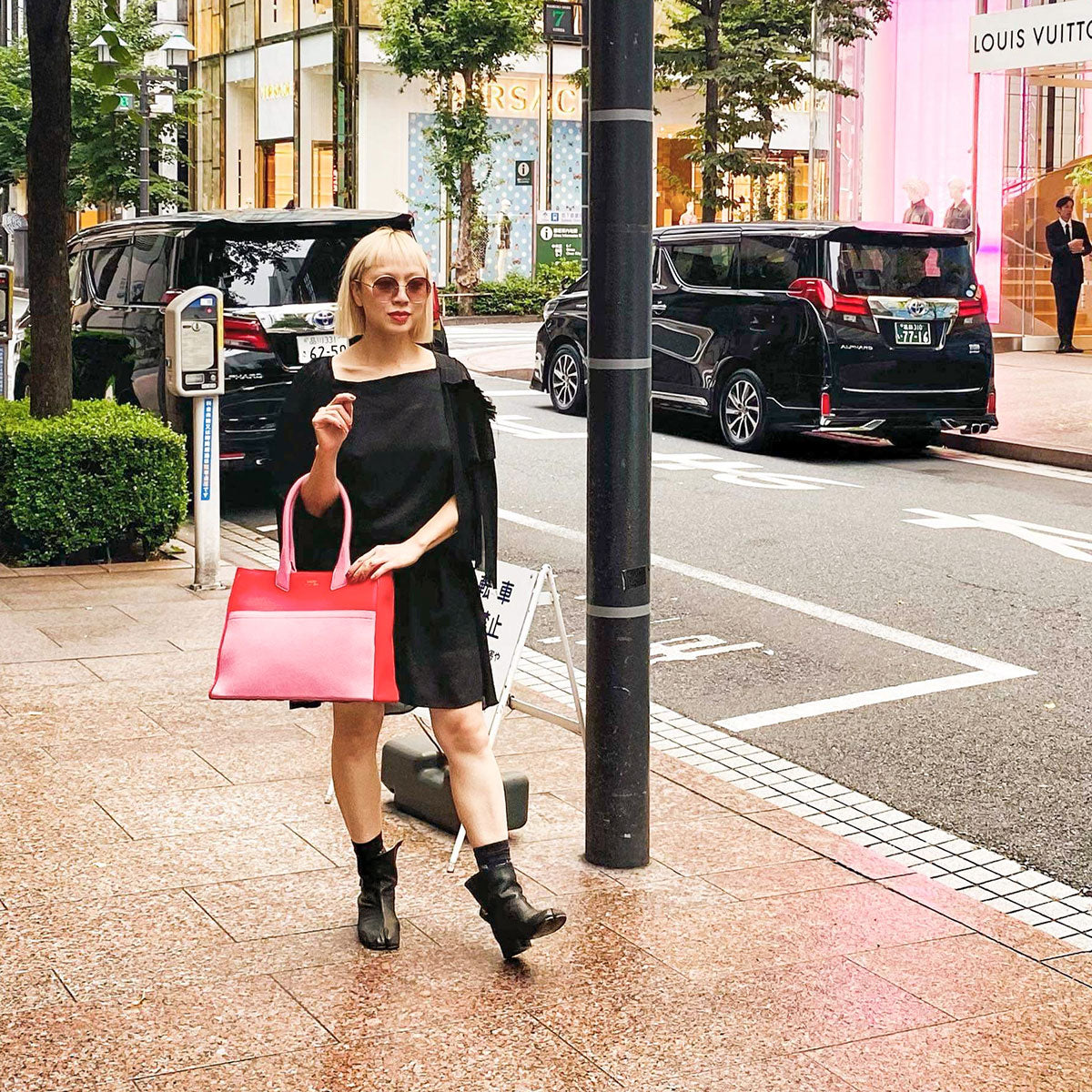 Sustainable Leather Accessories Made In France.
Sustainable style is a core belief of our entire team. We passionately believe in the U.N. Global Sustainable change in this area.
We aim to lead by example by demonstrating how companies can produce high-quality, sustainable goods. LUC8K aspires to become the market leader in this area by continuing to innovate our manufacturing processes whilst advocating sustainable practices in everything we do.
French Leather Craft
Everyone can do a little something.
Everyone can do something to live more sustainability in their daily lives. Gradually shifting to companies that manufacture sustainably produced pieces or second-hand goods is not too much of a burden on the wallet. Moreover, a dose of healthy minimalism does you and the world a bit of good.
If you are style and environmentally conscious, with a love for the finer things in life, then our luxury custom bags and accessories embody your beliefs, as well as our own. Explore what our favourite spokeswoman has to say.