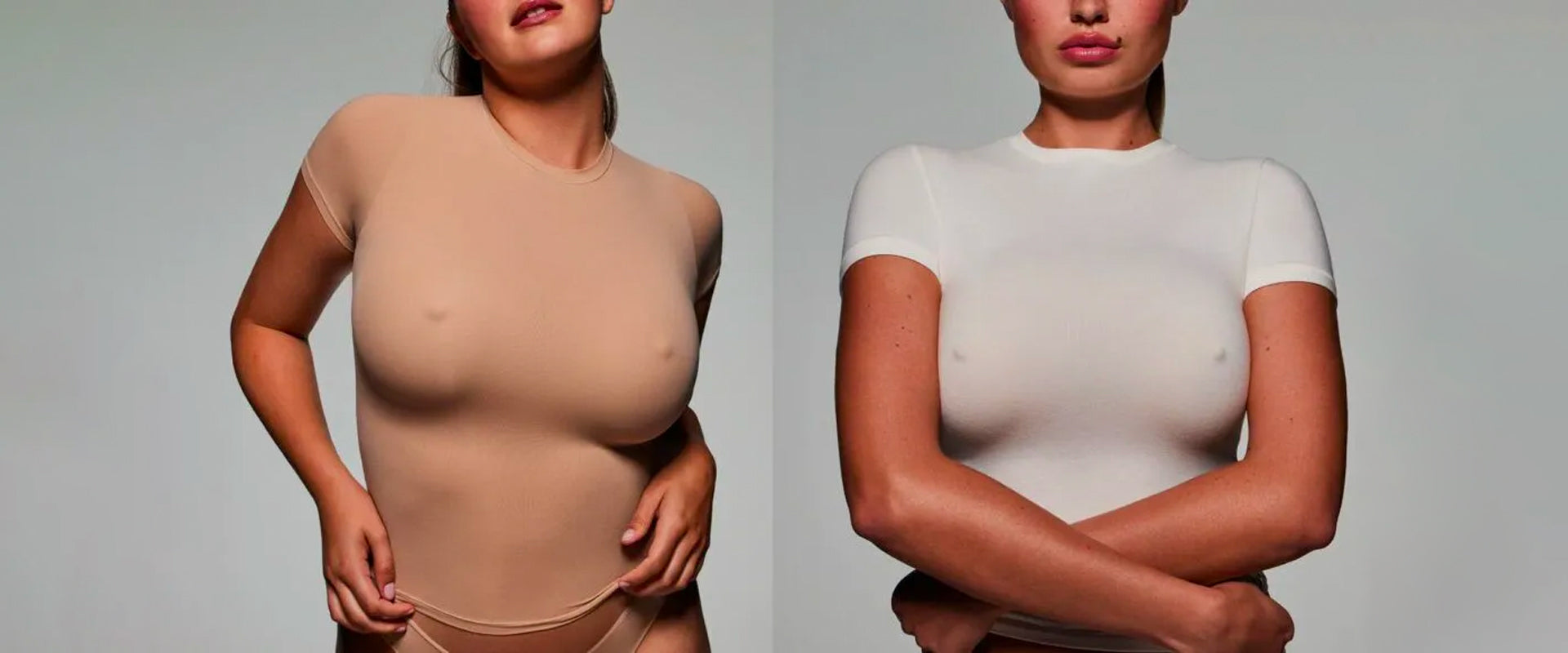 LUC8K vs. Kim Kardashian: A Sustainable Fashion Face-Off
Hey there, fabulous people of the world! We've got a tantalizing tale of fashion, faux nipples, and our beloved Earth to unravel today.
In one corner, it's us, LUC8K, your friendly neighborhood sustainable leather handbag creators, on a mission to make fashion greener.

In the other corner, the reigning queen of controversy, the one and only Kim Kardashian, who's just unleashed the "Ultimate Nipple Bra"
But before we dive into the nitty-gritty of this epic nipple showdown, let's set the scene. Going braless has always been a divisive fashion choice. For some, it's a symbol of liberation, while for others, it's a distant memory marked by an unforgettable night of...regret. In the world of fashion, there's a market for everything, including flaunting those "cold, hard nipples."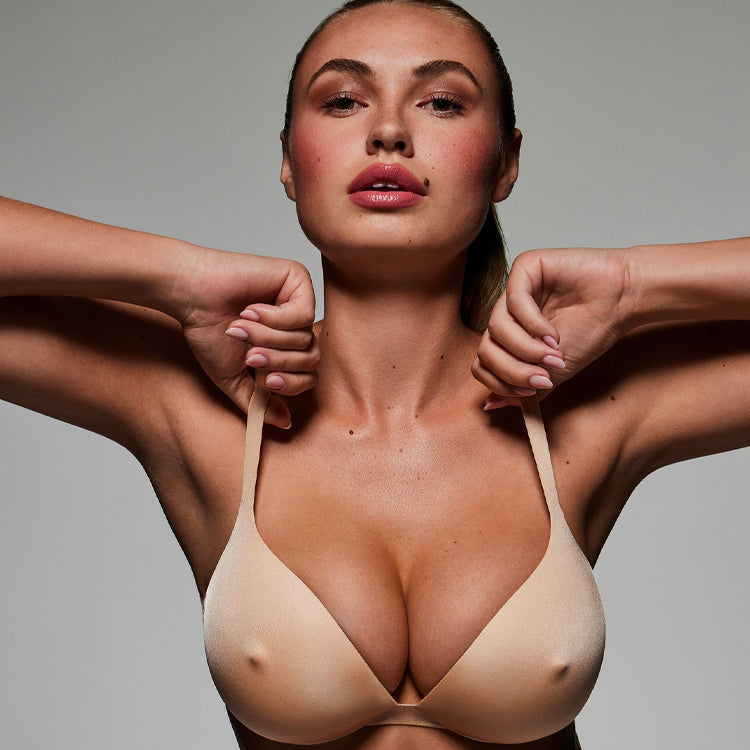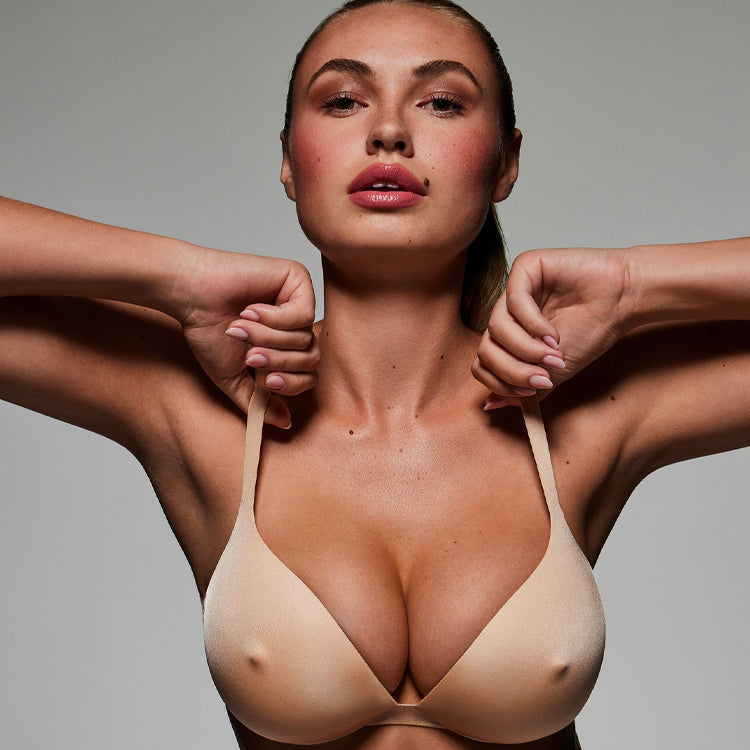 "Ultimate Nipple Bra"
And now, making her grand entrance, we have Kim Kardashian, the queen of keeping us on our toes. She's just rolled out the "Ultimate Nipple Bra," complete with faux nipples, because, why not? It's the latest invention in the Skims collection, and it's already got people talking (and giggling).
Back in the 80s, some of us used to tape our nipples if they were visible. Can you imagine?
But we're not here to just have a good laugh and move on, because there's a deeper issue at hand. Kim K decided to promote her faux nipple bra in a way that's been dubbed "tone-deaf" in the era of climate change. She dressed up as a scientist and proclaimed, "No matter how hot it is, you'll always look cold," all while sporting latex nipples.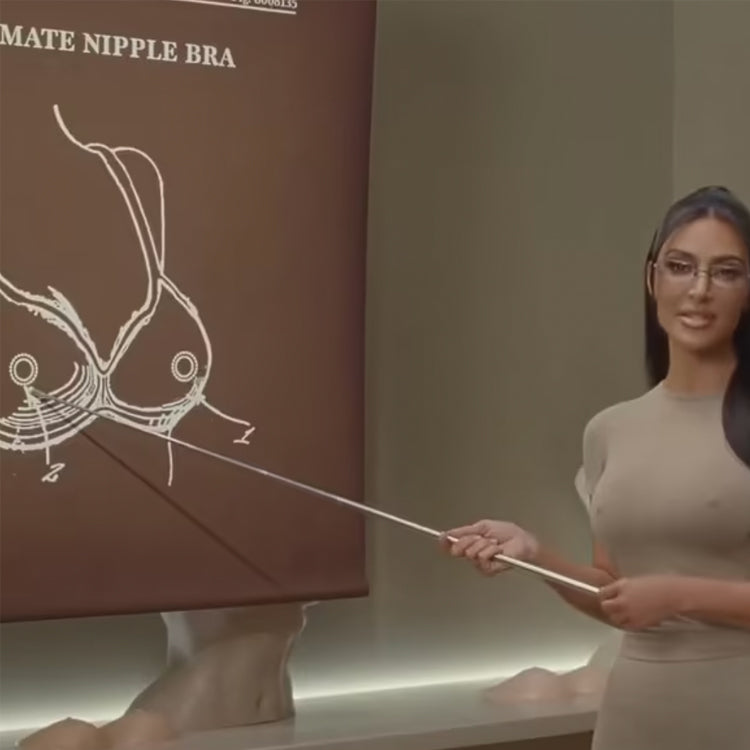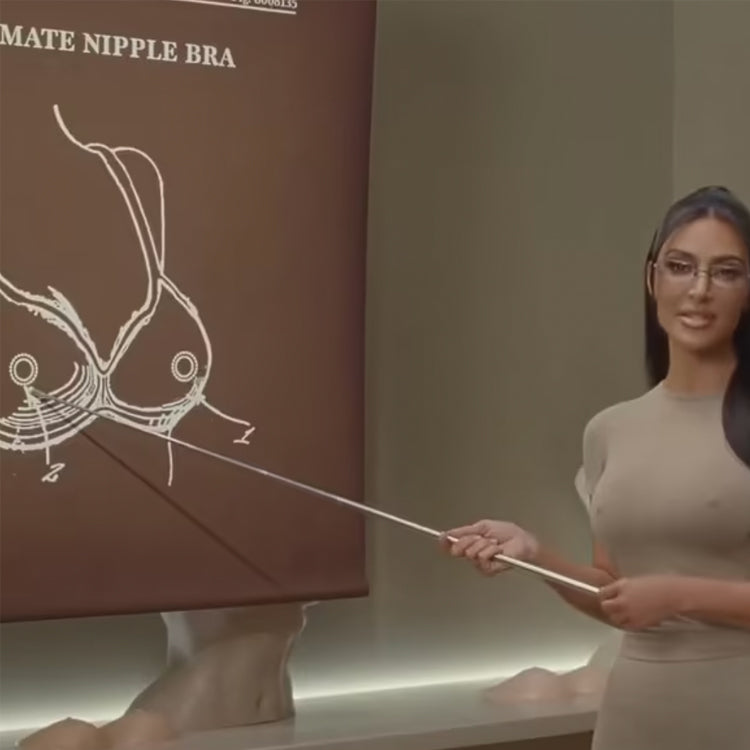 Bravo, Kimmy, for the scientific breakthrough of the century!
So, let's just get this straight. Climate change is happening, the earth is melting, people are dying, sea levels are rising, but...it's all about having pointy nipples. Yep, that's right folks. Forget about polar bears, deforestation and billions of tonnes of plastic trash strangling and suffocating our oceans. Just focus on KK's nipples, and everything will be OK.

There aren't enough faceplant emojis in the world to express how we feel about this. At LUC8K, we don't care about nipples. We care about making a positive impact on the Earth. We're all in on eco-friendly materials and sustainable practices. We're not rolling out bizarre products that leave you scratching your head. No, we're here to make the world a better place, one fabulous handbag at a time.
Now, we face a choice. We can either chuckle at Kim Kardashian's latest fashion venture and contribute to her ever-growing fortune, which may or may not go towards saving the environment. Or, we can make more thoughtful choices.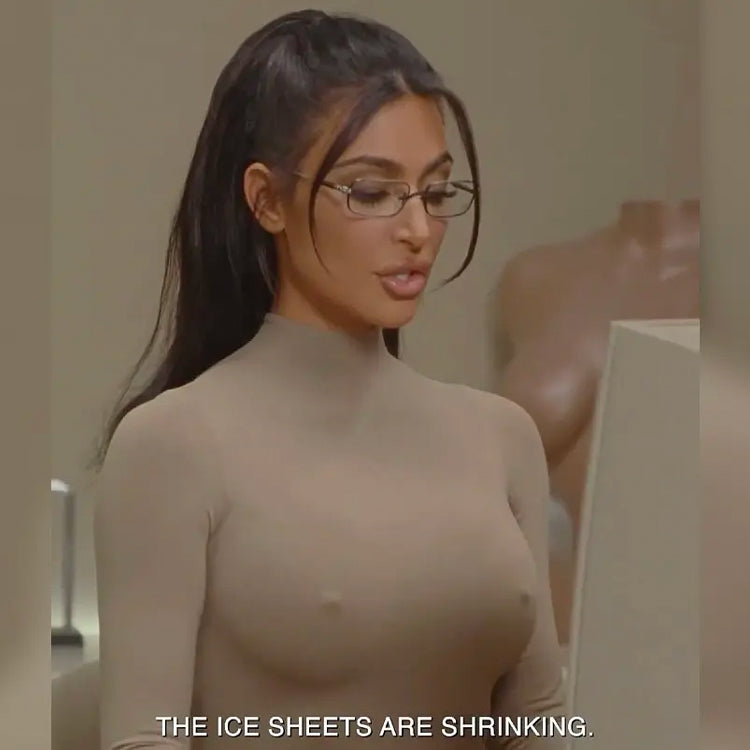 There are much bigger issues to tackle when it comes to safeguarding our planet.
So, whether you're a fan of faux nipples or a believer in sustainable fashion, remember that change begins with small steps.
LUC8K is here to remind you that there are chic, eco-friendly options that don't involve lining the pockets of billionaires who emit more greenhouse gases than a herd of cows after a chili cook-off.

The choice is yours, but we hope you'll make it wisely. After all, we're all in this together, and our Earth deserves better than a bra that makes you look "cold" even when it's scorching hot outside.
But there's something more serious lurking beneath the surface. The message to show off cool nipples regardless of the weather is a mockery of a serious issue.
At LUC8K, we may not be explicitly eco-friendly, but our cows are happy, our leather is responsibly sourced, our operations and hand-made bags are sustainable, and our team, the LUC8K family, consists of individuals who prioritize sustainable actions and have a conscious mindset.
Many people in the US still believe that climate change is a hoax.
The campaign aims to be humorously ironic but comes across as tasteless. The message seems to be that while the world faces a climate crisis, we should ignore it and focus on cooling our nipples.
In a world where Kim Kardashian boasts millions more followers than the legendary Sir David Attenborough, we'll boldly say, go your own way, do your own thing, live your true colors and be happy in your own skin.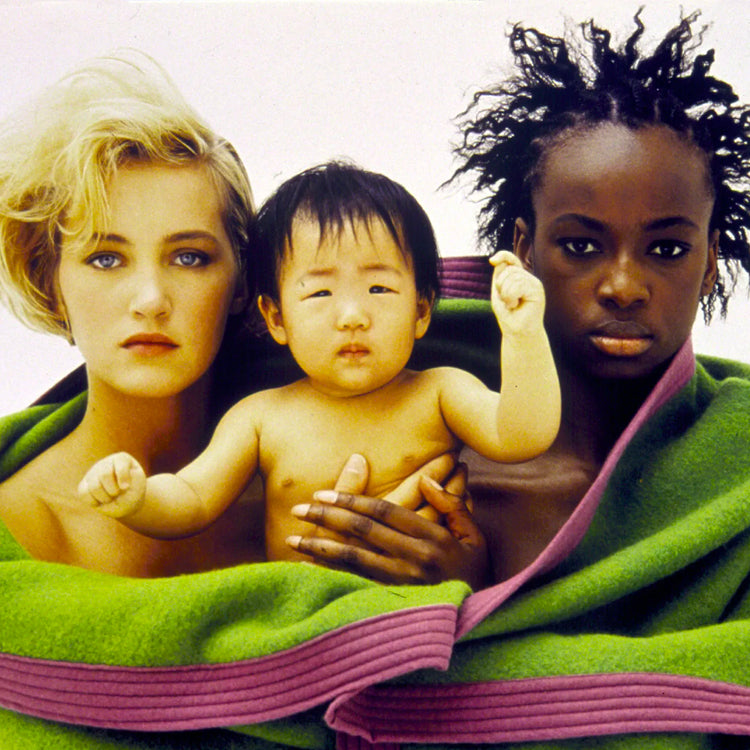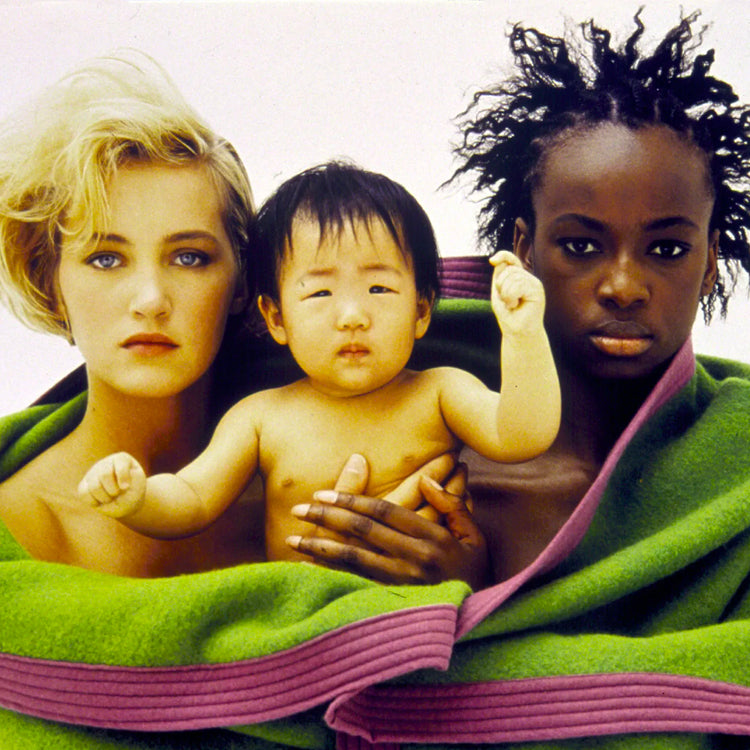 Campaigns that have a clear cause.
There are communication campaigns, like those by Benetton in the past, that have a clear cause. Then there are campaigns without a cause, which is what we see with 'Nipplegate'.
While many companies strive to address the climate crisis through sustainable development and innovative solutions, Kardashian appears to be mocking the need for change. She's laughing in the face of adversity and a real humanitarian crisis. She's tone deaf. Smart, yet ignorant and oblivious to the obvious problems facing everyone else on Earth.

If we genuinely want future generations to survive on this planet, we must acknowledge that we are facing a critical situation that requires action, rather than misleading BS that clouds the issue of climate change.
The choice is yours, but we hope you'll make it wisely. After all, we're all in this together, and our precious Earth, this beautiful round ball we all share and love, deserves better than a bra that makes you look "cold" even when it's scorching outside.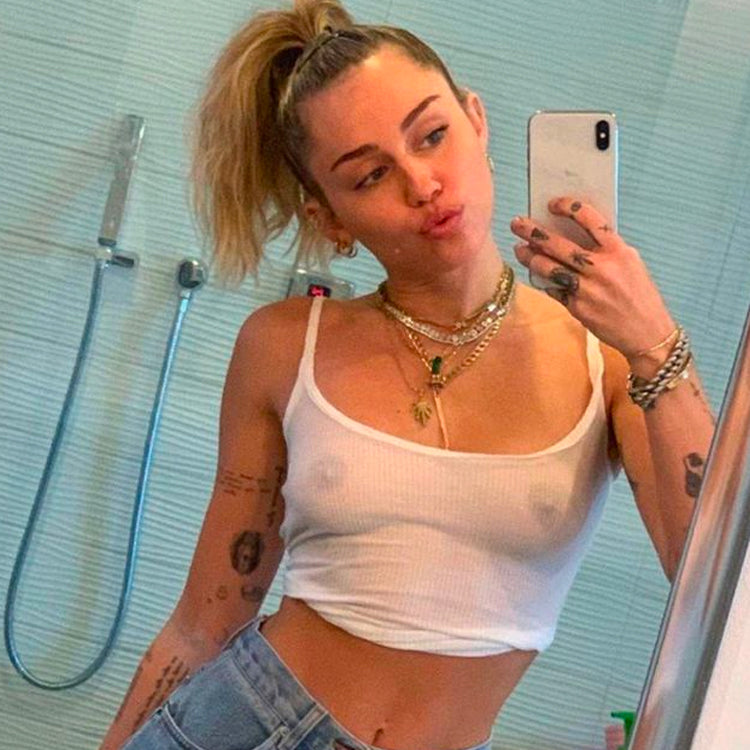 Don't let anyone tell you what to do with your nipples either. They're all yours and they're fine just the way they are ;)
Signed, sealed and delivered, with love, from France.
Karen Olivo.